The following documents are available free to download in our resources section. Use links below to access: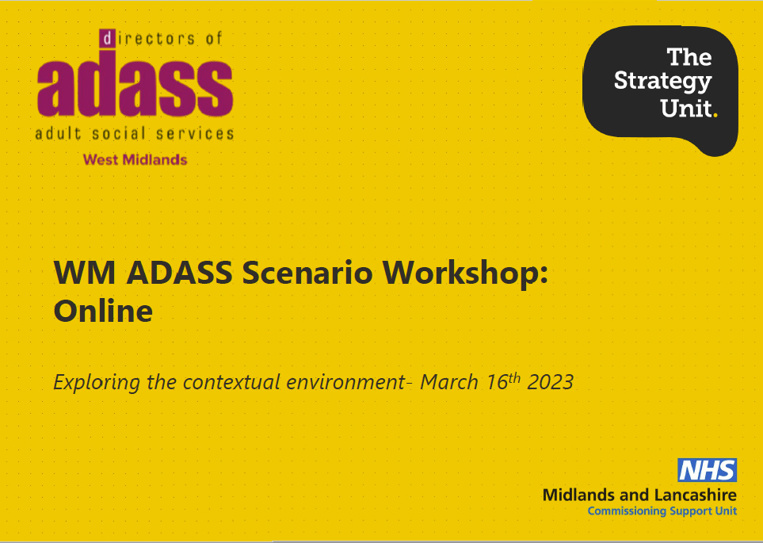 The slide deck from the phase 1 workshop on 16 March 2023 introduces the concept of future thinking and the process develped for the WM ADASS exercise. It also sets out the contextual environment from which scenarios were derived in phase 2.
This analysis of key forces likely to affect Adult Social Care Services in the West Midlands 2023-2035 was  published after the phase 12 workshop in March 2023.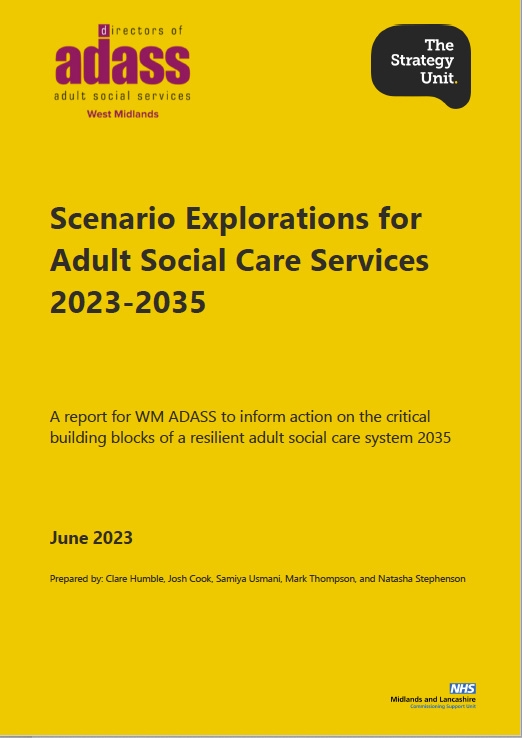 This report covers the scenario explorations undertaken in the phase 3 workshop on 18 May 2023 and will inform action by WM ADASS on the building blocks of a resilient social care system in 2035.
We have also produced a number of videos:
View the 'Taking Agency' video
View Richard Humphries video about how the past has shaped today's social care system